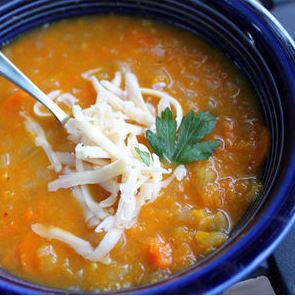 Butternut Squash Soup
Cool temps have us thinking of warm comfort foods. It's soup weather, everyone!
We can definitely recommend the following (kid-tested and mom-approved):
1. With Cream – Roasted Butternut Squash Soup – we skipped the curry as a courtesy to the kids but think it would add a nice heat element; good with whole milk as a substitute for cream
2. Without Cream – Butternut Squash Bisque – to make it kid friendly, maybe skip the ginger? We love that flavor note, however. This particular blog post is authored by a cousin back east. Good stuff. Seems that we are all thinking comfort foods this time of year.