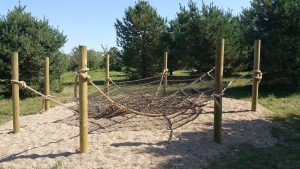 Fun Things to do:
Kid-sized corn maze, gourd cave, straw-tower, tire mountain, tractor trike track, climbing fort, spider web, corn box, high-strikers and more . . . including that classic tire swing
Weekend Fun
Escape to the country with your kiddos
A chance to claim their own great pumpkin
Scale the tire mountain and stroll the discovery trail
Wander the butterfly garden
Get lost in the kid-sized corn maze and much more!
Enjoy a wagon ride to the pumpkin patch (as long as it isn't muddy) and try out that tire swing.
It's good, old-fashioned fun in the country
Learning Opportunities
Discovery Trail (a half mile trail that winds through the orchard with signs posted along the way with fun facts about the trees and surrounding plants)
Butterfly Garden – Explore our garden with plants hand-picked to provide a food source for the cats (caterpillars) and nectar for the butterflies themselves. 
Don't forget your cameras
Explore the Orchard!