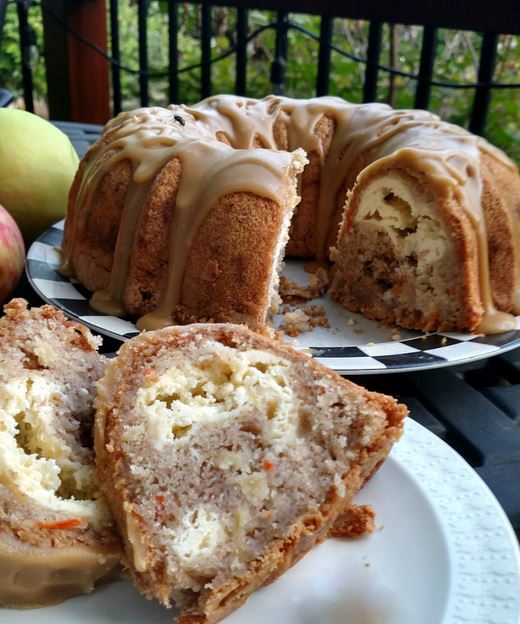 This recipe is a bit of work, but totally worth it. Got to say, there is something so satisfying about flipping that bundt pan and having your cake come out perfectly intact.
The pecans would have been tasty but we decided to forego them this time as we were making this recipe for a family gathering with a niece who has a nut allergy. Definitely wanted her to have a chance to join in the celebration.
Just love those little chunks of orange carrots that peek through the slice. And the cream cheese swirl in the middle is divine.