This weekend, 10/17-18 will be our last of the season
Thank you to everyone who visited the orchard this fall. We really appreciate your support! 

Looking for a great photo op? Grab a pic next to this giant – Meet Big Andy! He weighs in at over 800 lbs.
Grab a cup of our killer hot cider and let the kids roam the patch. Plenty of other activities to enjoy – like our kid-sized corn maze, discovery trail, straw tower and tire mountain to name a few.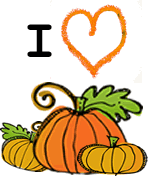 Reminder: U-pick apple season  has already come to a close this year. More details here.

How to stay safe at the orchard? Please be sure to bring masks for your group. For the most part, you should be a-okay to roam the orchard without a mask, but at check-in and check-out or where you can't social distance, you will want to use that mask. Here's how you can help us make the fall orchard experience as safe as possible.